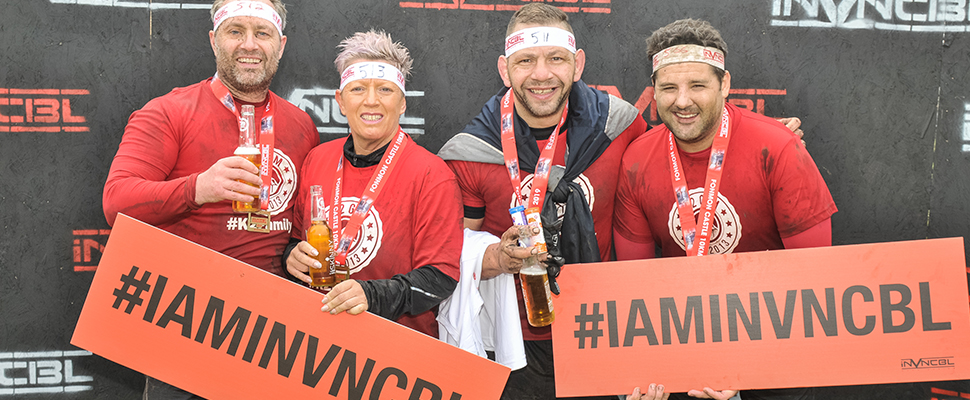 iNVNCBL is an OCR (Obstabcle Course Race) event like you have never seen before. Based in natural beauty spots throughout the Welsh countryside, iNVNCBL is the place to test your love for fitness, fill you with excitement and give you a challenge. Using the stunning, natural welsh landscapes as the backdrop for our races we are proud to combine nature and sport innovation.
It all started with the very first event 'The Burn' based in Cowbridge, Wales. Adam Jones a retired Welsh rugby player and his Lawyer wife Natasha Louca-Jones moulded the idea of challenge, fun and utilisation of the Welsh countryside. Such a success, the demand grew, as an innovative OCR, Adam and Natasha went on to create the iNVNCBL race series.
iNVNCBL really is a running event like no other. Originating in Wales, it uses the best of Wales to enhance it. Providing every element to make sure the OCR is dynamic, innovative and most of all exciting.
Try taking part with friends or family and if you have a charity close to your heart that you may want to sponsor, we support it here. You can also run for our Official Charity Partner, Kidney Wales. For every person that enters our events we make a donation, so just by entering you are making a big difference to those people affected by the disease.
iNVNCBL is not about coming first, it's about taking on the challenge, overcoming any obstacle and being the best that you can be. Take a look at our gallery and videos from past events. You will get muddy, you will be tired but you will be smiling by the end of it.
Be Strong, Be Determined, Be iNVNCBL